Massage with suction cups
Wellness massage at home, hotel, villa and yacht on the French Riviera, from Monaco to Saint-Tropez, through Cannes.
" Energy goes where the intention goes "
The cupping massage helps to unblock energy blockages and generates a boost in vitality.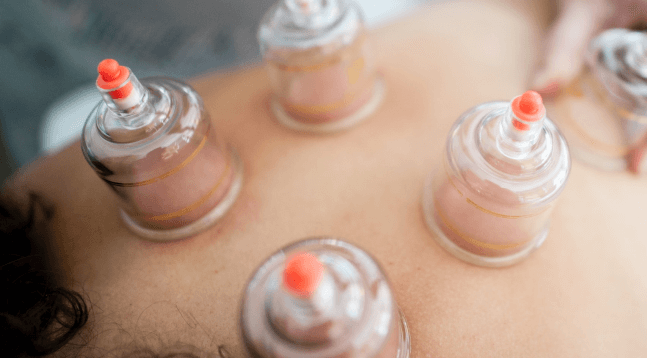 A massage for a boost of vitality
Cupping massage is a massage therapy technique inspired by acupuncture.
It also allows to extract the "fong" (negative energies, perverse …) during a flu or a virus.
I then use bleeding cups. This consists in bleeding the acupuncture points (IU of the back, at the blocking zone) with a bleeding needle and to put the suction cup 15min approximately.
All toxins and negative energy will be evacuated. Acupuncture needles can reinforce the treatment.
I also use the suction cups during a Swedish type muscle massage for a release of the deepest tensions and favors the movement which will give way to an absolute muscle relaxation.
The massage by the suction cups is practiced by eliminating the oxygen contained in the glass bell by passing a flame inside. The suction cup is then applied to the skin. The application time is between 10 and 20 minutes and acts by suction on the part of the body to be treated.
Contraindications
Pregnant woman
Plait, burn, sunburn, mole
Skin infection (exema, psoriasis)
Heart problem
Suspicion of bleeding
Varicose veins
Fever
Elderly person
Spasm, convulsion
Tumor
Detoxifies the body from a virus
Circulates blood and energy
Promotes tissue nutrition
Beneficial effect for the skin and joints, it will bring life back into the tissues
This woman has golden hands!!!
I felt so good after the Californian massage!
She is very professional, I totally recommend her!
Always a pleasant moment, with a person who loves what she does, in a good mood and professionalism. I feel the benefits and results after each session.
I highly recommend it!
Being a great sportsman,
I made an appointment for a sports massage.
I was delighted with the quality of the massage and the professionalism of Angelique.
Sportsman or not, you can take an appointment with your eyes closed!
Superb professional. Unique experience even though it's far from being my first massage but without a doubt I can say that it was the best. Moreover, she is very attentive to your body and effectively soothes your tensions. And to top it all off she is very smiling and pleasant. I had a great time. I recommend her with my eyes closed.
Angelique is super professional! She brings her good mood and enthusiasm to your home! She also adapts by pressing harder or softer depending on what you ask her! I will gladly go back
A real professional massage adapted to your body's condition. Angelique is punctual, smiling and warm. She works on knots and deep tensions that disappear at the end. She puts all her beautiful energy into it. You come out serene, rested and full of energy. I recommend it! You can go with your eyes closed!
Thank you Angelique for this extra massage that made me travel ! I appreciated your professionalism in the precision of your gestures, the accuracy of your pressure and your relational qualities. I felt really relaxed.
I highly recommend
A real professional massage that knows how to listen to your body.
The deep tensions disappear and you leave in great shape.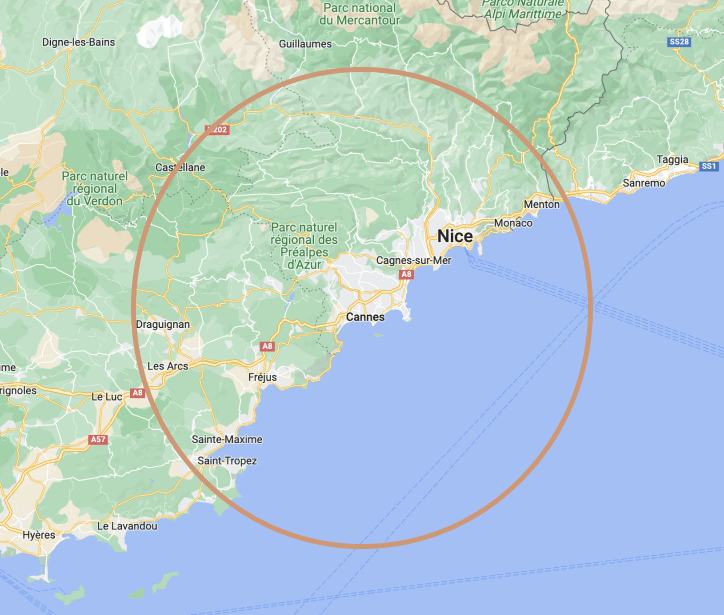 Our places of intervention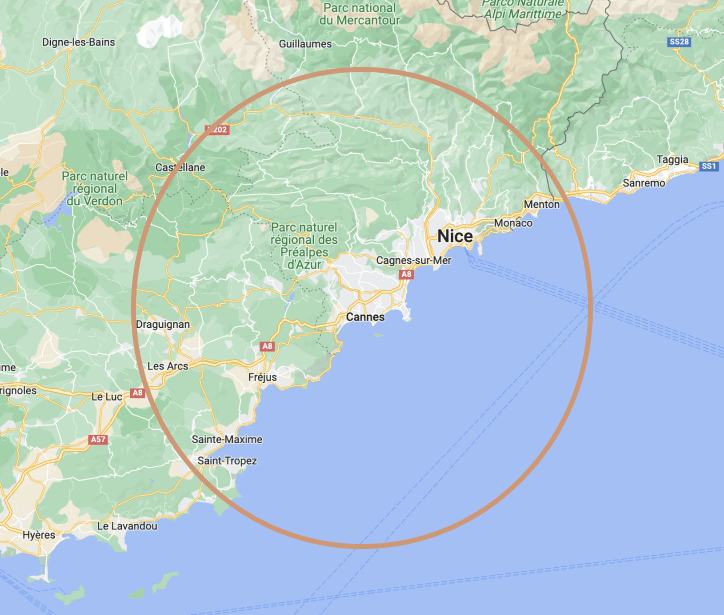 Ange Massage is available all over the French Riviera from Monaco to St Tropez via Cannes in order to remain at your disposal 7 days a week for quality massages where listening, professionalism and discretion will be at the time of the appointment!