Personalized wellness massage at home, in hotels, villas and on yachts from Monaco to Saint-Tropez, via Cannes.
" An hour to get a massage keeps the doctor away "
The objective of a customized massage is to respond, in the most appropriate way, to your current needs.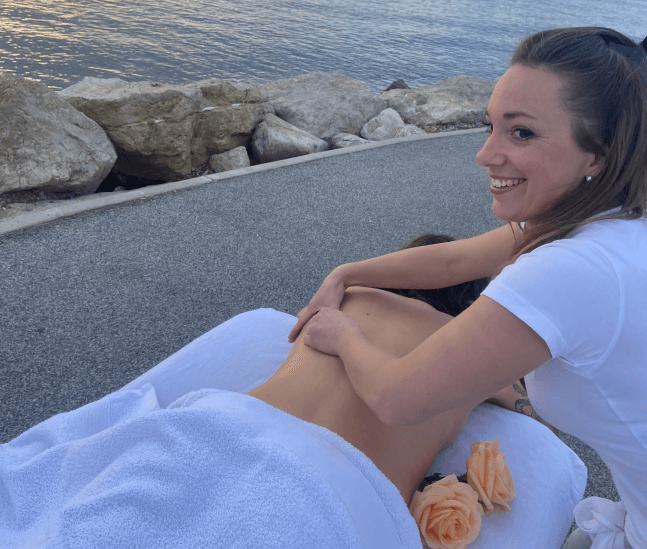 A 100% adapted and personalized massage
From one moment and from one day to another our energetic and emotional sphere changes, as well as our mood!
This generates body compensation and creates more or less painful tensions.
You will be able to express your needs of the moment and we will define together the zones of the body and the pressure of the massage.
I will then gather all my skills thanks to several techniques as well as all my energy to realize a unique and personalized massage.
Let yourself be transported into a magical universe where your inner peace reigns.
Benefits of a customized massage
Has a great role on the sympathetic and parasympathetic system
Reduces stress and anxiety
Improves the quality of sleep
Stimulation of the digestive system
Stimulation of the blood and lymphatic circulation
Promotes a better elimination of waste and toxins from the body
Reduces muscle pain and nervous tension
This woman has golden hands!!!
I felt so good after the Californian massage!
She is very professional, I totally recommend her!
Always a pleasant moment, with a person who loves what she does, in a good mood and professionalism. I feel the benefits and results after each session.
I highly recommend it!
Being a great sportsman,
I made an appointment for a sports massage.
I was delighted with the quality of the massage and the professionalism of Angelique.
Sportsman or not, you can take an appointment with your eyes closed!
Superb professional. Unique experience even though it's far from being my first massage but without a doubt I can say that it was the best. Moreover, she is very attentive to your body and effectively soothes your tensions. And to top it all off she is very smiling and pleasant. I had a great time. I recommend her with my eyes closed.
Angelique is super professional! She brings her good mood and enthusiasm to your home! She also adapts by pressing harder or softer depending on what you ask her! I will gladly go back
A real professional massage adapted to your body's condition. Angelique is punctual, smiling and warm. She works on knots and deep tensions that disappear at the end. She puts all her beautiful energy into it. You come out serene, rested and full of energy. I recommend it! You can go with your eyes closed!
Thank you Angelique for this extra massage that made me travel ! I appreciated your professionalism in the precision of your gestures, the accuracy of your pressure and your relational qualities. I felt really relaxed.
I highly recommend
A real professional massage that knows how to listen to your body.
The deep tensions disappear and you leave in great shape.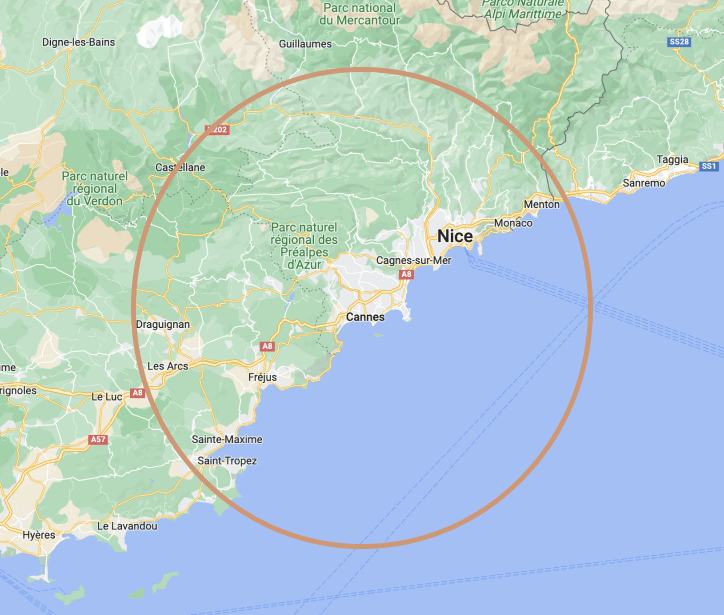 Our places of intervention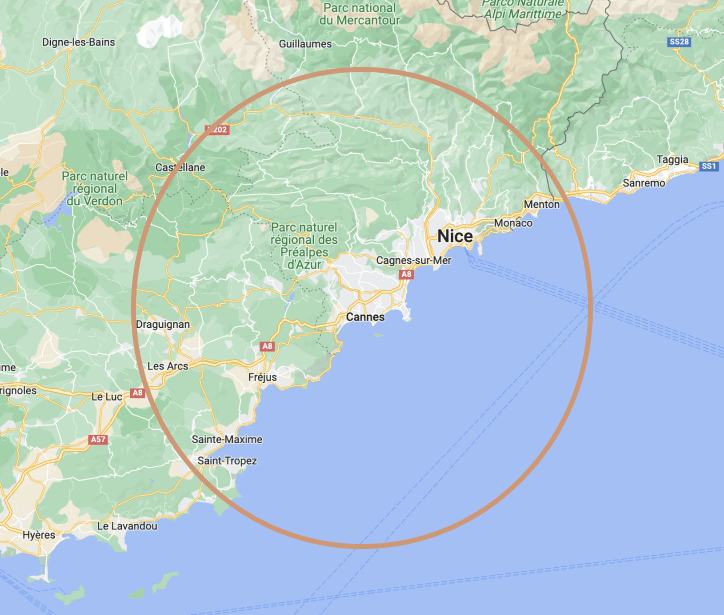 Ange Massage is available all over the French Riviera from Monaco to St Tropez via Cannes in order to remain at your disposal 7 days a week for quality massages where listening, professionalism and discretion will be at the time of the appointment!